Hot Springs Off-Road Park is one of the top off-roading destinations in the state. It is a massive 1,254-acres of trails for 4x4s, UTVs, ATVs, and dirt bikes.
The park, which is located at 2100 Mill Creek Road, is close to landmark attractions like Hot Springs National Park and to the many lodging options, restaurants, shopping and attractions found in Hot Springs.
Everything from easy to difficult off-road trails are available and the trailheads are marked with the difficulty rating on a trail head sign indicating the rating depending on whether you are driving a Jeep, dirt bike, or ATV. Level 1 trails are considered to be the easiest and level 5 trails the most difficult.
Hot Springs Off-Road Park is the only place in Arkansas that has Jeep Badge of Honor Trails to ride. The park has three of them on site, "Fun Run", "Rubicon Ridge", and "Snake". The Jeep Badge of Honor Trails is an app-based program that rewards Jeep drivers with a badge they can put on their vehicle for driving routes listed in their system of trails. You can collect these badges from all over the U.S.
At the base of the large system of off-road trails, the park offers RV sites, tent camping and cabins on site, a charging unit if someone has an electric vehicle, and a general store where you can find snacks, apparel, and repair items. Maps of the trail system can be found onsite or online, and GPS mapping of the park is also available.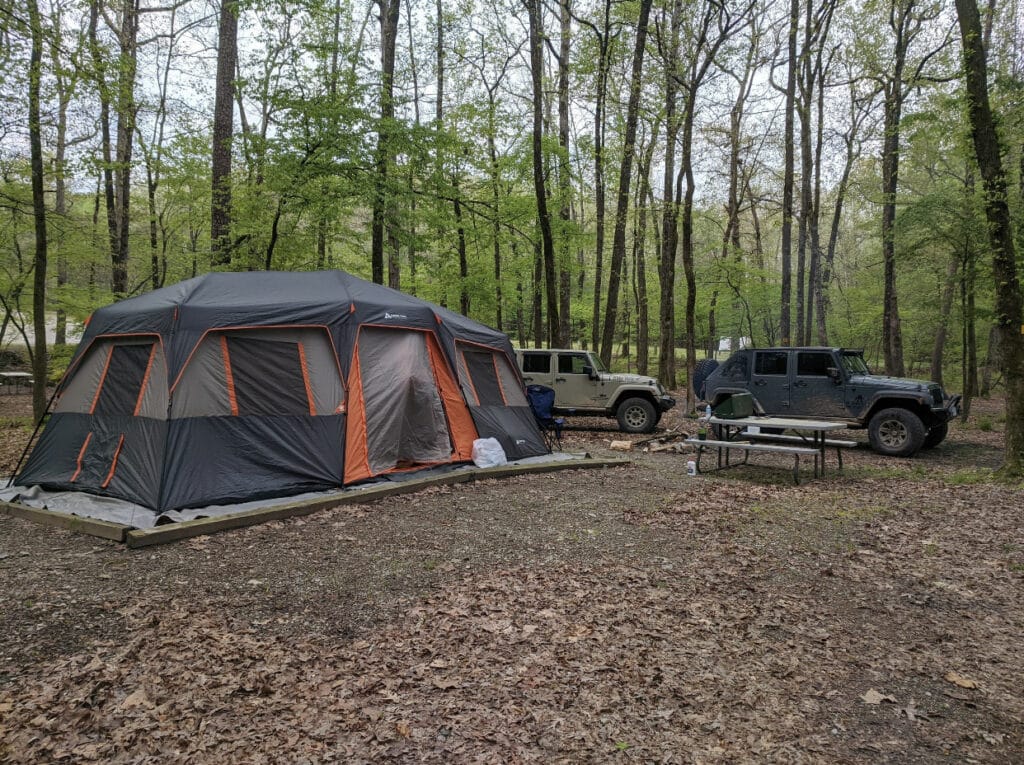 This year, the park has unveiled some new offerings for visitors including an Off-Roading 101 Workshop for those who have an off-road vehicle and are new to the sport. The class is held at the park on Saturdays at 9 a.m. During the workshop, a general run over of off-roading basics is given including a walk through of terminology, how your vehicle works, what to expect and look out for out on trails and more. There is no extra registration fee to take the class, just normal park fees like day-use trail passes. Space is limited so those who are interested are encouraged to pre-register online.
Also new is an option to book a 2-hour guided off-road trail ride. Visitors can bring their own off-road vehicle for a guided tour of the park, which is led by one of their expert trail guides.
If you don't have your own off-road vehicle or haven't brought it to town, the park also now offers Side by Side rentals you can rent on-site. They have 2-door and 4-door options to choose from as part of a guided 2-hour tour. You can check for availability and make a reservation on their website when planning your next adventure.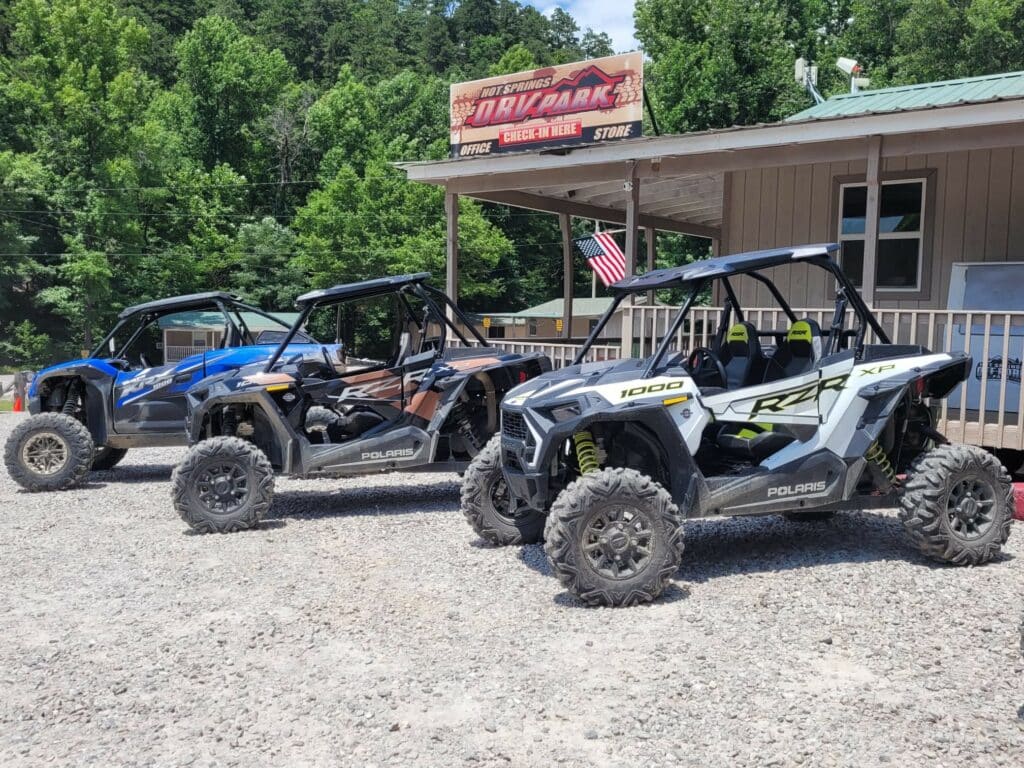 Hot Springs Off-Road Park, which is open 7 days a week, year-round, also now has online booking available for reservations for RV sites, tent camping, and cabins. They are also in the midst of expanding their camping and lodging options. For more details, visithotspringsoffroadpark.com.